Crossing the Arctic Circle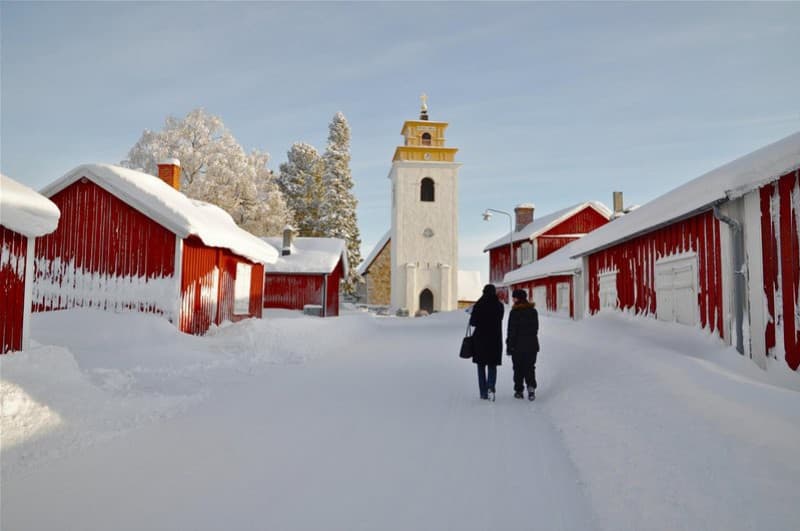 Village of Gammelstad Photo credit: Graeme Richardson / Swedish Lapland
Luleå marks the border between the Gulf of Bothnia region and Swedish Lapland, a vast region of great cultural interest. The highlight of this journey along the E10 is the "passage" of the Arctic Circle. Welcome to the land of the midnight sun!
After having traveled a hundred kilometers, you will reach Gällivare-Malmberget.
The Spirit of Sweden® technical parka will be the ideal partner for your winter outings.