Dalahäst, a masterpiece in danger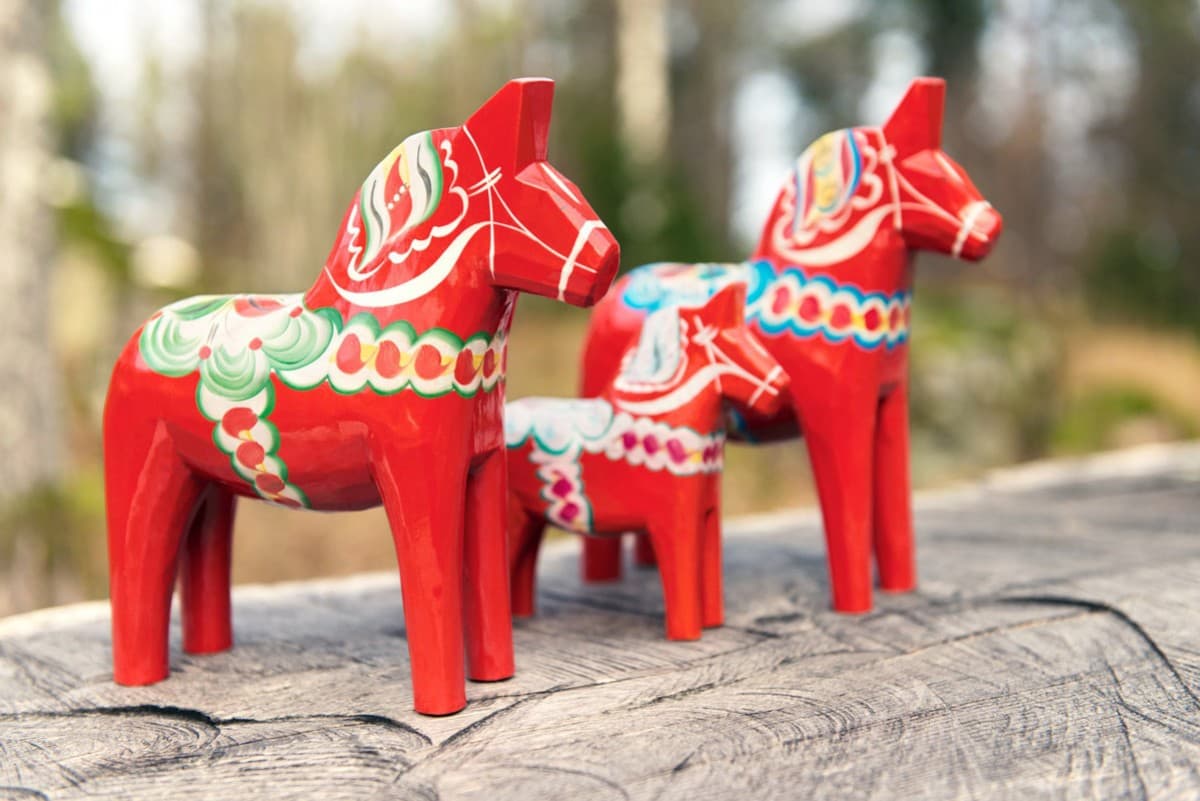 Photo: Amanda Westerbom / imagebank.sweden.se
Traditionally made in the 18th century by forest workers from villages around Mora, the "dalahäst" is a wooden toy decorated with red lacquer and "kurbits" motifs since the middle of the 19th century.
It's in the small village of Nusnäs, near Lake Siljan, that the tradition continues thanks to two manufacturers: Grannas A Olsson Hemslöjd www.grannas.com and Nils Olsson Hemlöjd www.nilsolsson.se. The mechanically cut small horses are then carved and still hand painted, which gives them a dual identity, that of the sculptor and the painter. They are all unique with their own personality and signed.
Soulless copies are being cut by thousands in factories in Asia, but only the real dalahästar of Dalarna are cracking collectors.
The Dalarna Horses in Ceramics that we propose are made one by one by a local artist.